WELCOME TO
SCHOLARS' PRESS
Your Partner for Academic Publishing. We proudly publish works on a wide range of subjects, ranging from humanities and social sciences to science.
Publish Now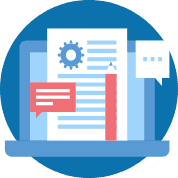 Thesis, habilitation, research, conference reports
Committed to quality publishing, Scholars' Press publishes theses, habilitation works, research reports written by Professors of Universities and Institutes. Our authors are our main partners in promoting and adding value to academic works on the global arena. We are therefore delighted to offer them a consistent free publication of their laborious work with personal guidance during the publication process.
* This video was originally produced in German language. Click on "CC" to set subtitles to English.

Worldwide Marketing
One of our objectives is to promote your work on the international scene. We supply the leading book wholesalers and bookstores in the USA, in the UK and in the rest of the world.

Fair book pricing policy
As a means to optimize their potential readership, our authors are offered a unique and optional opportunity before their books' release, to influence the book's selling price on the market.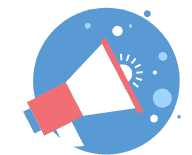 Advertising
Our books are featured in all relevant book catalogues worldwide and promoted by leading international book distributors. When the publishing house has convinced the distributors about the worthiness of a book, it will be listed in catalogues.
What Authors Say About Us
"The 16+2 copies of "Intended Sense in Scripture II" just arrived at Heverlee in excellent condition. I like the end-product. I want to thank you wholeheartedly for the collaboration through the whole pulbishing process, once again. It has been a pleasure work to with you. Please, give my greetings and thanks also the the people of Scholars' Press who have been involved in the printing and the shipping of te books Best wishes,."
"My dear beautiful friends, there is no end to my happiness. I am extremely grateful for the support you give me. God alone sent you. I'm 70 years old on May 9, 2019 and I have a lot of energy, thanks to God I'm healthy so that we can cooperate nicely. I want to thank you for the patience, understanding and effort that you have invested in my book. You and your team's support has led to the final version of your information for me and our further cooperation is very important."
"The team was professional, flexible, supportive, understanding and tolerant of my many inquiries."
"We should express our gratitude to the OmniScriptum Publishing Group for the very precise and flexible cooperation. The book «Tornadoes in Estonia» was published and delivered exactly on the dates planned by editors. It was our first experience to publish a book without live contacts with publishers but at the same time very encouraging to continue in modern way."
"My editor assisted me the whole the time and even did some additional work for me. I have gladly recommended your publishing house to my colleagues. I do not see anything that should be improved. The entire process of publishing was very fast and the cooperation with me was perfect!"
"I have been quite satisfied with Omniscriptum's publication processes. The process has been largely under my personal control. The fact that authors retain their copyrights is a practical approach to modern publishing. It allows authors complete flexibility in the open-source dissemination of their own works while providing global access to their research."
"Your service, due attention and care were excellent and most efficient in getting the booklet to print; and communication as well as order procedures afterwards were taken care of most professionally."
We are cooperating with worldwide operating distributors Amazon and Lightning Source as well as with local distributors in already 40 countries as of yet. Our well developed distribution network guarantees a continuous and worldwide marketing of your book.
Morebooks - Our Affiliate Shop
The OmniScriptum group has its own affiliate Shop. Through MoreBooks!, our authors and our distributors can benefit from special discounts, offers and shipping options all across the globe. MoreBooks! has no borders, we deliver worldwide!
We have many more distributors worldwide.
Click here to see the complete list of distributors.
Our specialists and managers